Roo@MoonwoodFarm.com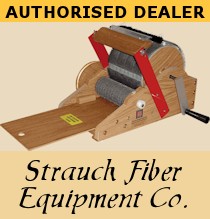 Looking for my events?
list below was last updated
on 8 July 2018
26-28 January 2018


Vendor + classes
Oxford Fiber Arts Festival
Oxford, MS
9-11 February 2018


FREE fiber workshops
TXOLAN Sweetheart Spectacular Alpaca Show
Fort Worth, TX
17-18 February 2018


Texture Envy II weekend
Legendary Alpacas
Maypearl, TX
17-20 May 2018


PUF


Pagan Unity Festival


Montgomery Bell State Park
Burns, TN
25-26 May 2018


Middle TN Fiber Festival
Dickson, TN
- How To Train Your Fiber
+ vendor booth in the Armory Building

2 June 2018


How To Train Your Fiber
VAOBA members & guests
Hilltop Hideaway Alpaca Farm
Craigsville, VA
9 June 2017


Huntsville World Wide Knit In Public Day
Flying Monkey Theatre
Huntsville, AL
4-5 August 2018


Texture Envy weekend
Art Loft Oklahoma
Guthrie, OK
15 September 2018


SPIN 2017
Flying Monkey Theatre
Huntsville, AL
29 September 2018


Pagan Pride
Nashville, TN
25-28 October 2018


SAFF (Southeastern Animal Fiber Fair)
Asheville, NC
- Carding embellished batts, rolags and roving
- Choosing and washing a fleece: Alpaca
- How To Train Your Fiber: Alpaca
- Triloom weaving: a cut strand shawlette with handspun novelty yarn
- The Blending Experiment: Alpaca
Click here for class details & registration


VENDING AGAIN THIS YEAR TOO, LOOK FOR THE SPARKLE STUDIO BOOTH!
25-27 January 2019


Vendor
Oxford Fiber Arts Festival
Oxford, MS
May 2019


PUF
Pagan Unity Festival
Montgomery Bell State Park
Burns, TN
24-25 May 2019


Middle TN Fiber Festival
Dickson Fairgrounds
Dickson, TN
classes + vendor booth in the Armory Building
8 June 2017


Huntsville World Wide Knit In Public Day
Flying Monkey Theatre
Huntsville, AL
13-15 June 2019


Threads of the Earth


Fiber & art festival


Lowe Mill ARTS & Entertainment
Huntsville, AL
September 2019


Enchantment


Faerie & folklore festival


Lowe Mill ARTS & Entertainment
Huntsville, AL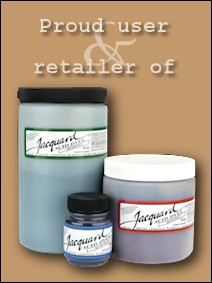 Welcome to the Moonwood Farm Fiber Studio website


classes
mentoring
alpaca fleeces
fiber
embellishments
News: (updated 8 July 2018)


Lowe Mill ARTS & Entertainment is the largest privately owned art facility in the USA, and sometimes I am still in wonder that Amy and I were juried in to have a studio there. We call the space SPARKLE, as in the inner sparkle that resides in all of us, the creative sparkle, the sparkle that we hope to fan and nurture in our visitors, students, and clientele.

It is here that I can spin, weave, and work on my mixed media art through experimentation, play, and design. It offers a working and teaching environment, as well as space for us to display or products for sale. More importantly, folks can come and use all of my equipment, including my beloved Strauch drum carders!

We were beyond excited when we met with the Lowe Mill team recently to propose our idea for Threads of the Earth (a fiber & art festival showcasing our historic cotton mill as well as the incredible artists who reside there), which was met with enthusiasm and support. We are in the process of setting up a planning team and organising every idea in such a way that we can implement it.

In the meantime I am continuing to make myself available for teaching at your farm, show, studio or event. My time is still limited however, but you can check available dates here. Please email me for a link to the cost/requirements pages for hosts.

To follow me on social media, you can find my facebook page here.

See you soon!
Visit the studio I share with Amy Shelton from Crochetville
| | |
| --- | --- |
| Studio hours: | |
| | |
| Wednesday | 12:00pm - 6:00pm |
| Thursday | 12:00pm - 6:00pm |
| Friday | 12:00pm - 8:00pm |
| Saturday | 10:00am - 6:00pm |
| Sunday-Tuesday | closed |

images on this page (c) 2007-2018
Roo Kline, Jacquard, and the Strauch Fiber Equipment Company