Roo@MoonwoodFarm.com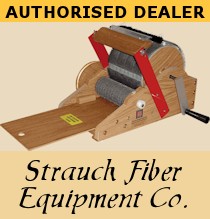 Looking for my events?
list below was last updated
on 30 January 2017
27-28 January 2017


Vendor
Oxford Fiber Arts Festival
Oxford, MS
10-12 February 2017


Spin-off Judge
FREE fiber workshops
TXOLAN Sweetheart Spectacular Alpaca Show
Fort Worth, TX
4-5 March 2017


FREE mini fiber workshops
and seminar
+ vendor booth
Southern Select Alpaca Show
Sevierville, TN
April 2017


Spin-off Judge
Wisconsin Alpaca & Fiber Fest
West Bend, WI
21-23 April 2017


vendor
Smoky Mountain Fiber Arts Festival
Townsend, TN
26-27 May 2017


- How To Train Your Fiber
- Making roving on a drum carder
+ vendor booth in the Armory Building
Middle TN Fiber Festival
Dickson, TN
24 June 2017


How To Train Your Fiber
CABO members & guests
Raynay Alpaca Farm
Ruffin, NC
26 August 2017


How To Train Your Fiber
Art Loft
Guthrie, OK
October 2017


- Carding embellished batts, rolags and roving
- Choosing and washing a fleece: Alpaca
- How To Train Your Fiber: Alpaca
- Rustic Circular Weaving: wall hanging
- The Blending Experiment: Alpaca
- Triloom Weaving: getting creative with the cut strand method
(Registration opens for SAFF members on 29 June, and for the general public on 17 July. Please note, I will not have a vendor booth this year)
SAFF
Asheville, NC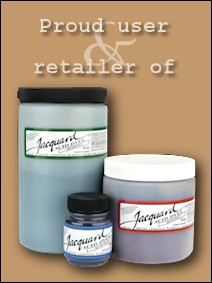 About Roo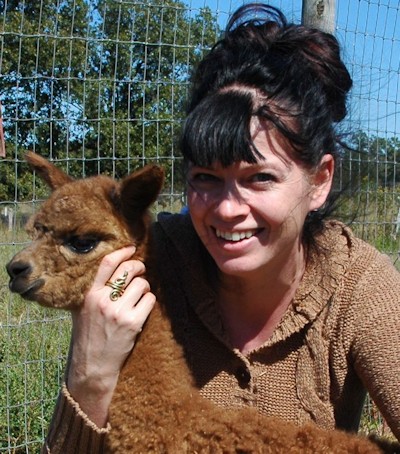 A graphic artist by trade, Roo Kline became involved with alpacas in 2006 and shortly after purchasing her own herd in early 2007, the 'Moonwood Farm' fiber studio was launched, gathering a following of spinners and fiber artists who fell in love with her luxuriously handcrafted spinning fibers and supplies.
Since 2010 Roo has been teaching her personal techniques and style to others, especially those who love and/or raise alpacas.
She was the creator of Alpaca Fiber Solutions and judges occassional Fiber Arts & Skein and spin-off competitions. She has instructed at Magical Farms, alpaca shows and fiber festivals including SAFF, local yarn shops, has been featured on several videocasts, has provided her spinning fibers for classes of renowned spinning teachers and has written fiber related articles for American Livestock Magazine.

She lives with her husband and 11 year old son in Huntsville, AL.
A blast from the past
see the original 'about me' page when Moonwood Farm was first launched